---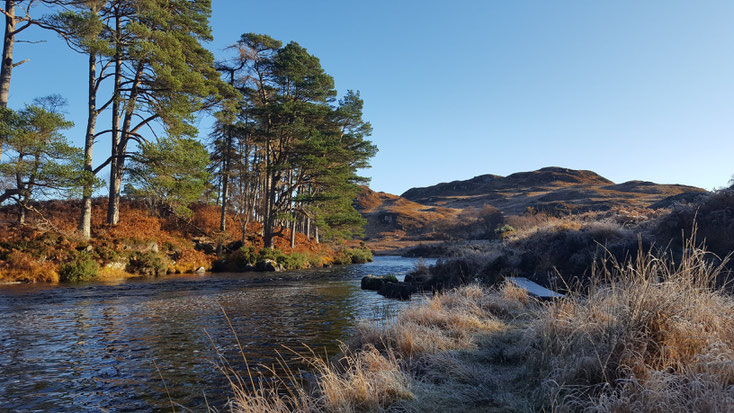 River Inver and Glencanisp
---
You can start this walk just before you enter the village of Lochinver, enter the riverside path through a kissing gate at the side of the road from the bridge over the river. (you can park your car here or at the car park opposite the Spar shop)
Follow the obvious path through the wood close to the river bank and follow this route until you reach the end of the wood (just over 1.5 km) and continue for around 400m before making a right turn (there is a way-marker post, it is also the wider path).
Follow the path up hill trending right, the path fades towards the top, but is still obvious in good conditions. At the top of the climb the path descends towards Glencanisp Lodge (Honesty Box with refreshments available), follow the track towards the coast and the village, where you turn right back towards the starting point.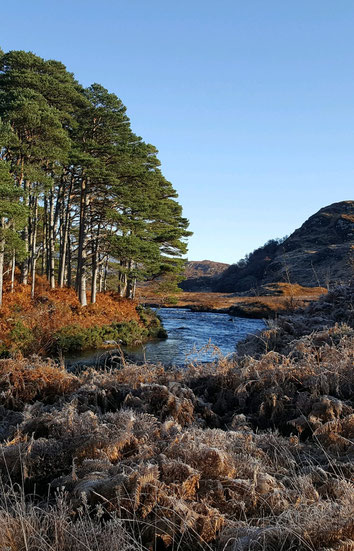 If you want more information about the walk or download the map of the Glencanisp Loop, you can click here.