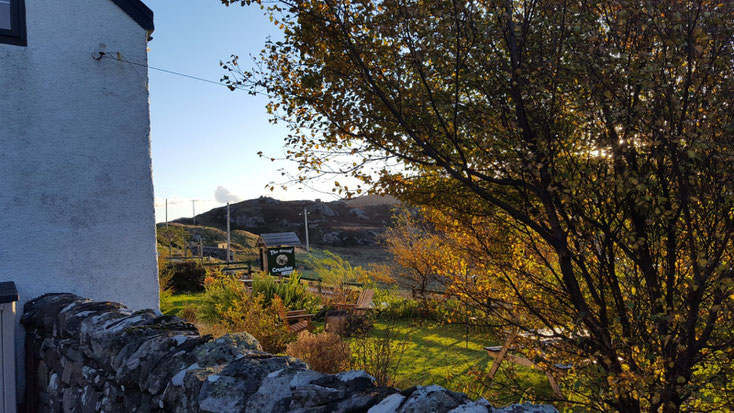 We are very grateful for a really amazing season at The Green Cruachan. We met so many lovely people. So many wonderful reviews. Grateful for everything we learned in the past months. Almost everyday fully booked. We worked very hard, but it was worth it. 
Last week we closed the B&B and worked very hard to refurbish room 1. We removed the old carpet and laminated the floor in the room and in the bathroom. We painted the walls and wallpapered one wall with a lovely picture of the woods. 
We are open untill 19 October 2018 and the autumn colours are really wonderful. We hear the dears belling, the sparrows enjoying the feed station. We are enjoying the wind, the sun and the rain.
You can also have a look at our Google Website for our contact details and to book a room.
---